The topics associated to the KMi publications listed in this page were automatically generated using the CSO Classifier, a solution developed by the SKM3 team in KMi. This technology has also been adopted by Springer Nature and is used routinely by them to generate automatically the metadata for all Computer Science conference proceedings they publish.
Showing all 8 Publications linked to the linked usdl project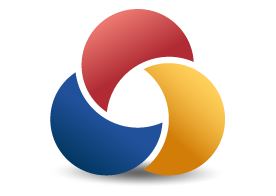 Linked Unified Service Description Language
Linked USDL aims to better promote and support the use of the Unified Service Description Language (USDL) on the Web. USDL is a platform-neutral language for describing services consolidated from SAP Research projects. The kinds of services targeted for coverage by USDL include human services (e.g., consultancy), business services (e.g. purchase order requisition), software services (e.g., WSDL and RESTful services), infrastructure services (e.g., CPU and storage services), etc.
---
Garcia, J.M., Fernandez, P., Pedrinaci, C., Resinas, M., Cardoso, J. and Ruiz-Cortes, A. (2015) Modeling Service Level Agreements with Linked USDL Agreement, IEEE Transactions of Services Computing

Cardoso, J., Pedrinaci, C., Leidig, T., Rupino, P. and Leenheer, P. (2013) Foundations of Open Semantic Service Networks, International Journal of Service Science, Management, Engineering, and Technology, 4, 2, pp. 1-16, IGI Global
Cardoso, J., Pedrinaci, C., Leidig, T., Rupino, P. and Leenheer, P. (2012) Open semantic service networks, International Symposium on Services Science 2012 (ISSS 2012), Leipzig, Germany