The topics associated to the KMi publications listed in this page were automatically generated using the CSO Classifier, a solution developed by the SKM3 team in KMi. This technology has also been adopted by Springer Nature and is used routinely by them to generate automatically the metadata for all Computer Science conference proceedings they publish.
Showing all 6 Publications linked to the tell me project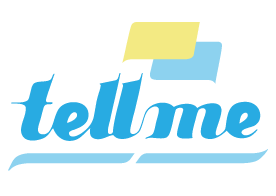 Technology Enhanced Learning Livinglab for Manufacturing Environments
TELL-ME reinvents learning technology for human-centred and service-oriented manufacturing workplaces in small and medium enterprises.
Innovation and technological advances in the manufacturing sector are often led by large, multinational companies ļæ½ leaving small and medium enterprises (SMEs) struggling to keep pace.
At the same time, more people in manufacturing work in SMEs (about 2/3) than in large enterprises (about 1/3), thus posing a barrier to smart, sustainable,...
---
Wild, F., Scott, P., Karjalainen, J., Helin, K., Lind-Kohvakka, S. and Naeve, A. (2014) An Augmented Reality Job Performance Aid for Kinaesthetic Learning in Manufacturing Work Places, EC-TEL 2014 Open Learning and Teaching in Educational Communities, eds. Rensing, de Freitas, Ley, Muńoz-Merino, LNCS 8719, pp. 470-475, Springer
Megliola, M., Vito, G., Sanguini, R., Wild, F. and Lefrere, P. (2014) Creating awareness of kinaesthetic learning using the Experience API: current practices, emerging challenges, possible solutions, Workshop: Awareness and Reflection in Technology-Enhanced Learning (ARTEL'14) at EC-TEL 2014, 1238
Wild, F., Scott, P., Lefrere, P., Karjalainen, J., Helin, K., Naeve, A. and Isaksson, E. (2014) Towards data exchange formats for learning experiences in manufacturing workplaces, Workshop: Awareness and Reflection in Technology-Enhanced Learning (ARTEL'14) at ECTEL 2014
Wild, F., Perey, C., Helin, K., Davies, P. and Ryan, P. (2014) Advanced Manufacturing with Augmented Reality, Workshop: Advanced Manufacturing with Augmented Reality at ISMAR 2014, Munich, Germany
Winkler, M., (2014) Augmented reality job performance aids for the shop floor, Workshop: Advanced Manufacturing with Augmented Reality (AMAR'14) at ISMAR 2014, Munich, Germany