Alumni Member
Arthur Stutt (Alumni)
Research Fellow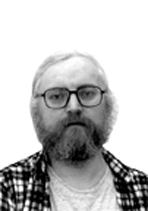 I am interested in the educational uses of knowledge engineering
representations and techniques. I also maintained a knowledge
engineering course - Intelligent Systems: Analysis and Design.
Keys: Intelligent Systems, DM871
Projects
Technologies
Publications
Dzbor, M., Stutt, A., Motta, E. and Collins, T. (2007) Representations for semantic learning webs: Semantic Web technology in learning support, Journal of Computer Assisted Learning, 23, 1, pp. 69-82, Blackwell Publishing Ltd., UK
Dzbor, M., Motta, E. and Stutt, A. (2005) From Knowledge Repository to Knowledge Space Intelligent Learning Infrastructure for Knowledge Intensive Organizations: A Semantic Web Perspective, eds. Lytras, M.D. and Naeve, A., Hershey PA: Information Science Publishing.
Dzbor, M., Motta, E. and Stutt, A. (2005) Achieving Higher-level Learning Through Adaptable Semantic Web Applications, International Journal of Knowledge and Learning, 1, 2, pp. 25-44, Inderscience Enterprises Ltd, UK
Tech Reports
Semantic Learning Webs
Techreport ID: kmi-04-04
Date: 2004
Author(s): Arthur Stutt, Enrico Motta
MnM: A Tool for Automatic Support on Semantic Markup
Techreport ID: kmi-03-09
Date: 2003
Author(s): Maria Vargas-Vera, Enrico Motta, John Domingue, Mattia Lanzoni, Arthur Stutt, Fabio Ciravegna
Solving VT in VITAL: A Study in Model Construction and Knowledge Reuse
Techreport ID: kmi-95-09
Date: 1995
Author(s): Enrico Motta, *Kieron O'Hara, *Nigel Shadbolt, Arthur Stutt and Zdenek Zdrahal