sense project full details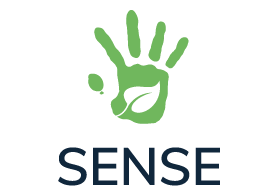 Champion: Advaith Siddharthan
Professor of Computer Science and Society



Participant(s):Stefan Rueger, Nirwan Sharma, Janice Ansine, Mike Dodd
Timeline:08 Jan 2021
Share:
Sensory Explorations of Nature in School Environments
Studies show that fewer than a quarter of British children regularly use their local patch of nature and many suffer from 'Nature Deficit Disorder', impacting physical and emotional health. Recently, analysis of the impacts of the COVID-19 outbreak on children has shown a critical link between low educational attainment and reduced access to outdoor spaces for children living in poverty. Crucially, unequal access to green space for children and communities aligns with a general pattern of nature degradation, with the 2019 State of Nature report concluding that the UK is among the world's most nature depleted countries, and unable to meet international commitments such as the Convention on Biological Diversity's Aichi Targets. We believe that jointly addressing iniquities with respect to children's access to science learning, nature and the outdoors is key for advancing the discourse around environmental sustainability.
Sensory input, including those of touch, smell and sound, are known to be important to early science learning. New haptic technologies based on variable friction allow users to feel textures on a touch screen. We propose developing such technologies to create a platform for sensory explorations of nature. We will bring together our interdisciplinary expertise across Computer Science, Education, Ecology and Science Communication to research touch and haptic interfaces for bridging the known divides with respect to children's access to nature and the outdoors and science learning. We emphasise school grounds as spaces that can be developed through wildlife-friendly gardening practices as equitable spaces for encounters with nature for all pupils, and develop a citizen science project to observe nature in such spaces. Our research then aims to augment observation outdoors through developing variable-friction haptic interfaces that allow you to feel texture when touching an image on the screen.
Our project will thus seek to augment observation outdoors through developing variable-friction haptic interfaces that allow you to feel texture when touching an image on the screen. The key aim is to enhance, rather than distract from or replace, experiences of and curiosity about nature. We expect the touch interfaces we develop to be useful for (a) drawing attention to nature, e.g. a child may have access to real trees but not be minded to touch them or question why they have different barks; (b) making the untouchable tactile, e.g. through touching images of a badger; (c) playing with scale, e.g. feeling images at microscopic (e.g. leaf veins) or macroscopic resolutions, or comparing textures of leaves over seasons; and (d) continuing explorations of nature even when indoors, to sustain interest. We will explore in depth in a multidisciplinary manner the scientific and philosophical issues that stem from tactile but digital human-computer interactions around nature. For example, whether the inclusion of sensory input help pupils in distinguishing species (e.g. plant species through the textures of tree bark or leaves), whether digital tactile experiences generate emotions and feelings that are qualitatively or quantitatively different from just looking at the image, and whether they can help reconnect pupils with nature and encourage tactile explorations outdoors.
We seek to amplify the capacity of school pupils, from diverse backgrounds, to influence and participate in scientific inquiry and conservation action, by engaging in a "slowed down" multifaceted scientific, artistic and sensory observation of nature biodiversity within their school grounds. In the process they will learn about the circular economy and explore ideas from permaculture for redesigning their school grounds to support wildlife and also provide themselves with a richer sensory experience. We will develop a first of its kind online museum of citizen science for pupils to publish and share their biodiversity stories from school grounds.
See the UKRI press release at https://www.ukri.org/news/haptic-tech-turns-phones-into-multi-sensory-nature-learning-tools/.
Partners
University of Edinburgh
Imperial College London
Learning Through Landscapes