up2u project full details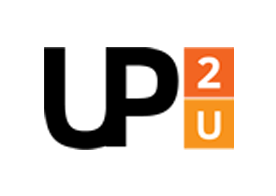 Champion: Aisling Third
Research Fellow


Participant(s):John Domingue
Timeline:01 Jan 2017 - 31 Dec 2019
Share:
Bridging the gap between schools and universities through informal education
The key objective of the project is to bridge the gap between secondary schools and higher education & research by better integrating formal and informal learning scenarios and adapting both the technology and the methodology that students will most likely be facing in universities.
We are focusing on the context of secondary schools, often referred to as high schools, which provide secondary education between the ages of 11 and 19 depending on the country, after primary school and before higher education.
This initiative aims to respond to the requirements of a clear mandate from the European Commission allied with the provision of new cloud-based tools and services to enhance primary and secondary education in Europe.
Up2U is a 36 month collaborative project with 5M Euro funding that kicked off in January this year. This project is coordinated by GÉANT and gathers 18 partners from 12 countries across Europe including NRENs, traditional and open universities, infrastructure providers and two commercial partners.
Partners
GÉANT
PSNC
KIFU
NIIF
IUCC
GRNET
GARR
FCT
University of Vigo
Kaunas University of Technology
National Technical University of Athens
La Sapienza
Tel Aviv University
Instituto Superior de Engenharia de Porto
GWDG
CERN
ownCloud
Teltek