The topics associated to the KMi publications listed in this page were automatically generated using the CSO Classifier, a solution developed by the SKM3 team in KMi. This technology has also been adopted by Springer Nature and is used routinely by them to generate automatically the metadata for all Computer Science conference proceedings they publish.
Showing all 13 Publications linked to the decipher project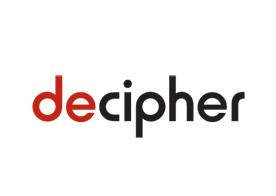 Digital Environment for Cultural Interfaces; Promoting Heritage, Education and Research
Digital heritage and semantic web technologies hold out the promise of nearly unlimited access to cultural knowledge. The problem is that cultural meaning does not reside in individual objects but in the patterns of knowledge and events, belief and thought that link them to each other and to the observer. This is why story is so important to the communication of, and meaningful understanding of culture.
DECIPHER is developing new solutions to the whole range of narrative...
---
Mulholland, P., Wolff, A., Kilfeather, E., Maguire, M. and O'Donovan, D. (2016) Modelling museum narratives to support visitor interpretation Artificial Intelligence for Cultural Heritage, eds. Luciana Bordoni, Francesco Mele, Antonio Sorgente

Mulholland, P., Wolff, A., Kilfeather, E. and McCarthy, E. (2014) Storyscope: Using setting and theme to assist the interpretation and development of museum stories, Demo at International Conference on Knowledge Engineering and Knowledge Management (EKAW 2014), Linkļæ½ping, Sweden

Mulholland, P., Wolff, A., Zdrahal, Z., Li, N. and Corneli, J. (2013) Constructing and connecting storylines to tell museum stories, International Conference on Interactive Digital Storytelling

Mulholland, P., Wolff, A., Collins, T. and Zdrahal, Z. (2011) An Event-Based Approach to Describing and Understanding Museum Narratives, Workshop: Detection, Representation, and Exploitation of Events in the Semantic Web at International Semantic Web Conference (ISWC 2011), Bonn, Germany