decipher project full details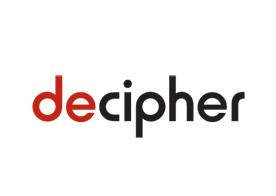 Champion: Paul Mulholland
Senior Research Fellow




Participant(s):Trevor Collins, Petr Knoth, Annika Wolff, Zdenek Zdrahal
Timeline:01 Jan 2011 - 31 Dec 2013
Share:
DECIPHER
Digital Environment for Cultural Interfaces; Promoting Heritage, Education and Research
Digital heritage and semantic web technologies hold out the promise of nearly unlimited access to cultural knowledge. The problem is that cultural meaning does not reside in individual objects but in the patterns of knowledge and events, belief and thought that link them to each other and to the observer. This is why story is so important to the communication of, and meaningful understanding of culture.
DECIPHER is developing new solutions to the whole range of narrative construction, knowledge visualisation and display problems. It will change the way people access digital heritage by combining much richer, event-based metadata with causal reasoning models.
This will result in a reasoning engine, virtual environment and interfaces that can help curators and visitors to present digital heritage objects as part of a coherent narrative that is directly related to the user's interests. This will allow the user to interactively assemble, visualise and explore, not just collections of objects, but the knowledge structures that connect and give them meaning.
Partners
Publications
Mulholland, P., Wolff, A., Kilfeather, E., Maguire, M. and O'Donovan, D. (2016) Modelling museum narratives to support visitor interpretation Artificial Intelligence for Cultural Heritage, eds. Luciana Bordoni, Francesco Mele, Antonio Sorgente
Mulholland, P., Wolff, A., Kilfeather, E. and McCarthy, E. (2014) Storyscope: Using setting and theme to assist the interpretation and development of museum stories, Demo at International Conference on Knowledge Engineering and Knowledge Management (EKAW 2014), Linkļæ½ping, Sweden