The topics associated to the KMi publications listed in this page were automatically generated using the CSO Classifier, a solution developed by the SKM3 team in KMi. This technology has also been adopted by Springer Nature and is used routinely by them to generate automatically the metadata for all Computer Science conference proceedings they publish.
Showing all 18 Publications linked to the engage project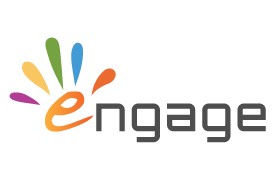 Equipping the Next Generation for Active Engagement in Science
The ENGAGE project is part of the EU Science in society agenda to promote more Responsible Research and Innovation (RRI).
ENGAGE is about equipping the next generation to participate in scientific issues to change how science is taught. Traditionally students gain an image of science as a body of content, whereas RRI deals with uncertain areas of knowledge, where values and argument matter as much as facts. This shift is hugely challenging.
ENGAGE focuses on a more...
---
Okada, A., Costa, A.M., Kowalski, R., Torres, P., Nakayama, M. and Souza, K. (2016) Open Educational Resources for Responsible Research and Innovation: a case study with Brazilian universities and schools, International Conference on Responsible Research in Education and Management and its Impact. London 2016

Okada, A. (2016) Responsible research and innovation in science education report., eds. Milton Keynes: The Open University - UK.

Okada, A., Rossi, L.C. and Costa, A.M. (2015) Online argumentative maps for facilitating international debates with experts at large scale, EC-TEL The 10th European Conference on Technology Enhanced Learning

Okada, A., Young, G. and Sanders, J. (2015) Fostering Communities of Practices for teachers' professional development integrating OER and MOOC, Conference of the European Science Education Research Association

Okada, A., Wolff, A., Mikroyannidis, A. and Ashton, S. (2015) Promoting partnerships among Universities, Schools and Research Centres to foster Responsible Research and Innovation for smart citizenship, 15th International Conference on Technology Policy and Innovation (ICTPI), Milton Keynes, UK

Sherborne, T. and Okada, A. (2015) Mastering inquiry skills, Workshop: 6th Science Projects Workshop in the Future Classroom Lab at Scientix Projects' Networking European Conference

Sherborne, T., Young, G. and Okada, A. (2015) ENGAGE - Equipping the next generation for active engagement in Science through gamification, The Association for Science Education Conference

Okada, A. (2014) Scaffolding school students' scientific argumentation in inquiry-based learning with evidence maps, in eds. Alexandra Okada, Simon Buckingham Shum, Tony Sherborne, Knowledge Cartography: Software tools and mapping techniques, 2nd edition, Springer Verlag
Okada, A., Buckingham Shum, S. and Sherborne, T. (eds.) (2014) Knowledge Cartography: Software tools and mapping techniques - Advanced Information and Knowledge Processing, 2nd edition, pp. 540, London: Springer-Verlag
Sherborne, T. and Okada, A. (2014) Authentic Inquiry: Raise Motivation and Results with Real Science, Workshop: Authentic Inquiry: Raise Motivation and Results with Real Science at The National Science Teachers Association Conference, Boston, USA