engage project full details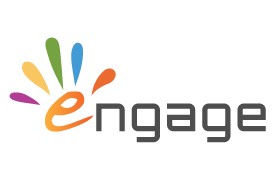 Champion: Alexandra Okada
Research Fellow





Participant(s):Tony Sherborne, Anna De Liddo, Harriett Cornish, Damian Dadswell,
Timeline:01 Jan 2014 - 31 Dec 2016
Share:
Engage
Equipping the Next Generation for Active Engagement in Science
The ENGAGE project is part of the EU Science in society agenda to promote more Responsible Research and Innovation (RRI).
ENGAGE is about equipping the next generation to participate in scientific issues to change how science is taught. Traditionally students gain an image of science as a body of content, whereas RRI deals with uncertain areas of knowledge, where values and argument matter as much as facts. This shift is hugely challenging.
ENGAGE focuses on a more inquiry-based methodology, which gives students opportunity for self-expression and responsibility for coming to informed decisions.
Partners
Centre for Science Education - Sheffield Hallam University (Coordinator)
Institute of Applied and Computational Mathematics - Foundation for Research and Technology
Innovation in Learning Institute
eXact learning Solutions
Traces
Valahia University Targoviste
Weizmann Institute
Universitat de Barcelona
Vestfold University College
Biotechnology and society department - Delft University of Technology
School of High Pedagogy of Freiburg
Lithuanian University of Educational Sciences
Department of Science Education
University of Nicosia
News
---
---
---
---
---
Publications
Okada, A., Costa, A.M., Kowalski, R., Torres, P., Nakayama, M. and Souza, K. (2016) Open Educational Resources for Responsible Research and Innovation: a case study with Brazilian universities and schools, International Conference on Responsible Research in Education and Management and its Impact. London 2016
Okada, A. (2016) Responsible research and innovation in science education report., eds. Milton Keynes: The Open University - UK.