open networking lab project full details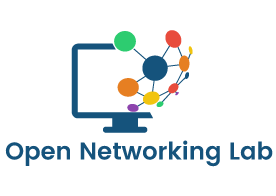 Champion: Alexander Mikroyannidis
Senior Research Fellow






Participant(s):Chris Sanders, Allan Third
Similar Projects:PT Anywhere
Timeline:01 Dec 2017 - 30 Sep 2020
Share:
Practical learning about computer networking
The Open Networking Lab makes available introductory practical computer networking skills training, in order to service the needs of vocational learners (Further Education and Apprenticeship levels), educators, and industry. The project is carried out by the Open University Faculty of Science, Technology, Engineering and Mathematics (STEM) and is funded by the Ufi Charitable Trust.
PT Anywhere is the underlying technology the project uses to teach networking concepts. The platform offers a network simulation environment via a web interface that can be accessed from any browser or as a widget inside an interactive eBook. PT Anywhere is based on the Packet Tracer network simulator for Windows and Linux developed by the Cisco Networking Academy.
The project has produced a free online course, which is available through the Open University's OpenLearn platform.
The Open Networking Lab Accessibility project allows visually impaired learners to acquire basic computer networking skills through the use of accessible network simulation software.
Partners
News
---
---
---
---
---
Publications
Kear, K., Smith, A., Donelan, H., Mikroyannidis, A., Jones, A., Rosewell, J., Wermelinger, M., Connolly, T., Sanders, C., Peasgood, A., Williams, J., Moss, N. and Third, A. (2019) An Open Networking Lab for practical open education, OER19: Recentering Open, National University of Ireland, Galway
Mikroyannidis, A., Kear, K., Smith, A., Jones, A., Rosewell, J., Donelan, H., Wermelinger, M., Sanders, C., Third, A. and Connolly, T. (2018) The Open Networking Lab: Hands-on Vocational Learning in Computer Networking, IEEE Frontiers in Education Conference (FIE), San Jose, California, USA, IEEE Education Society Publications
Rosewell, J., Kear, K., Jones, A., Smith, A., Donelan, H., Mikroyannidis, A., Peasgood, A., Sanders, C., Third, A., Wermelinger, M., Moss, N., Williams, J. and Connolly, T. (2018) Open Networking Lab: online practical learning of computer networking, The Online, Open and Flexible Higher Education Conference: Blended and online Learning: Changing the Educational Landscape, Aarhus University, Denmark
Kear, K., Smith, A., Mikroyannidis, A., Jones, A., Rosewell, J., Donelan, H., Wermelinger, M., Sanders, C., Third, A. and Connolly, T. (2018) The Open Networking Lab: an open online course for experiential learning of computer networking, Association for Learning Technology (ALT) annual conference 2018, Manchester, UK