Apply for a Studentship
How to apply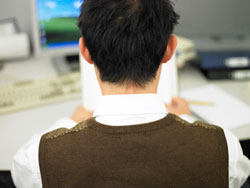 Currently open PhD positions can be found on our vacancies page. Here a number of project topics are listed and it is strongly recommended that applicants contact the named supervisor(s) for the topic of interest to get more information about developing a project proposal. It is also important to read the online prospectus before downloading and completing the appropriate application form.
Completed application forms must be accompanied by: a covering letter/email, explaining your reasons for applying; a research proposal, maximum length 2,000 words; and a full curriculum vitae, giving the contact details for two academic referees.
Applications should be sent by email to kmi-phd-recruitment@open.ac.uk. Please CC the supervisor(s) for your chosen topic when submitting your application.
All applicants must have a first or upper second class degree from a UK university or the overseas equivalent and ideally a relevant Masters degree. Unless from a majority English-speaking country, non-EEA applicants will require an IELTS score of 6.5 with a minimum of 6 in each element of Listening, Reading, Speaking and Writing. IELTS Certificates are valid for a period of 2-years.
---
Postgraduate Research Student Tutors:
Feel free to contact one of the tutors for advice about doing a PhD in KMi
Dr Alexander Mikroyannidis ( +44 (0)1908 652073)
Dr Trevor Collins ( +44 (0)1908 655731)

General information:

For information about the recruitment process contact the recruitment coordinator in KMi

Ms Ortenz Rose (Email: / Phone: +44 (0) 1908 654774 / Mail: Knowledge Media Institute, The Open University, Walton Hall, Milton Keynes, MK7 6AA, UK).