carre project full details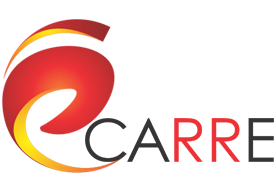 Champion: Aisling Third
Research Fellow


Participant(s):John Domingue, George Gkotsis
Timeline:01 Nov 2013 - 31 Oct 2016
Share:
Personalised patient empowerment for cardiorenal comorbidities
The CARRE project investigates information and communication technologies for empowering patients with comorbidities (multiple co-occurring medical conditions), or persons with increased risk of such conditions, especially in the case of chronic cardiac and renal disease patients.
KMi will provide the semantic "glue" linking biometric sensor data, medical ontologies and Linked Data together for patient-focused decision support and medical education.
The CARRE project has received a 3-year EC funding from the European Community 7th Framework Programme FP7-ICT-2013 work programme under grant agreement no. 611140.
Partners
Democritus University of Thrace (Greece)
University of Bedfordshire (UK)
Vilnius University Hospital Santariškių Klinikos (Lithuania)
Kaunas University of Technology (Lithuania)
Industrial Research Institute for Automation and Measurements (Poland)
News
---
---
---
---
---
Publications
Zhao, Y., Parvinzamir, F., Wilson, S., Wei, H., Deng, Z., Portokalidis, N., Third, A., Drosatos, G., Liu, E., Dong, F., Marozas, V., Lukoševičius, A., Kaldoudi, E. and Clapworthy, G. (2017) Integrated visualisation of wearable sensor data and risk models for individualised health monitoring and risk assessment to promote patient empowerment, Journal of Visualisation, 20, 2, pp. 405-413, Springer
Third, A., Gkotsis, G., Kaldoudi, E., Drosatos, G., Portokalidis, N., Roumeliotis, S., Pafili, K. and Domingue, J. (2016) Integrating medical scientific knowledge with the semantically Quantified Self, International Semantic Web Conference, Kobe, Japan, pp. 566-580, Springer
Third, A., Kaldoudi, E., Gkotsis, G., Roumeliotis, S., , K. and Domingue, J. (2015) Capturing Scientific Knowledge on Medical Risk Factors, Workshop: 1st International Workshop on Capturing Scientific Knowledge at 8th International Conference on Knowledge Capture, Palisades, NY, USA