openlang network project full details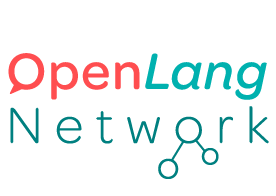 Champion: Alexander Mikroyannidis
Senior Research Fellow






Participant(s):Chris Valentine
Timeline:01 Sep 2018 - 31 Dec 2021
Share:
A language learning network for Erasmus+ KA1 mobility participants
The OpenLang Network addresses the needs for linguistic skills and culture awareness of Erasmus+ KA1 mobility participants and the training needs of language teachers:
a) Erasmus+ KA1 mobility participants (HE students & staff, Vocational education and training, Adult & School education staff, Youth learners, Youth Workers, Youth Entrepreneurs) that need to boost their language skills and cultural awareness.
b) Volunteer language teachers who will support the Erasmus+ KA1 mobility participants offering their professional experience while receiving professional certified training on the creation, sharing and use of language Open Educational Resources (OERs).
The OpenLang Network envisages to:
1) Connect these 2 groups in an interactive collaborative environment (web-based and mobile-based) that will support more efficiently their effort to raise language awareness of the target mobility EU languages and to develop European intercultural knowledge covering all EU cultures.
2) Foster the Open Education European multicultural and multilingual vision to all OpenLang Network members.
Partners
University of Macedonia
Cyprus University of Technology
Pixel
News
---
---
---
---
---
Publications