robust project full details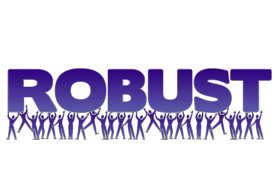 Champion: Harith Alani
KMi Director





Participant(s):Yulan He, Matthew Rowe, Sofia Angeletou, Gregoire Burel, Hassan Saif, Miriam Fernandez, Smitashree Choudhury, Keerthi Thomas
Similar Projects:WeGov
Timeline:01 Nov 2010 - 31 Oct 2013
Share:
ROBUST aims to analyze, manage and care for online communities to support their well being & to measure their created value.
Online communities have emerged in all areas of society, and their use is now widespread in social, business, scientific and public service domains. They enable the community members to collaborate through shared ideas, knowledge and opinion. Thus, online communities generate major economic value to business and can form pivotal parts of corporate expertise management, corporate marketing, product support, customer relationship management, product innovation and targeted advertising.
The objective of ROBUST is to analyze, manage and care for online communities, in order support their well being, to provide access to the created values and to exploit the knowledge and information contained within. This requires the development of metrics, models and algorithms in several fields.
ROBUST is a 3 year, ļæ½6.8M EU project with a consortium of 10 partners from 6 countries. ROBUST is led by the University of Koblenz-Landau, and involves the companies of IBM, SAP, Polecat, Temis, and SoftwareMind, as well as the academic institutions of OU KMi, University of Southampton, National University of Ireland, and the Technical University of Berlin.
Partners
Publications