flashmeeting technology technology full details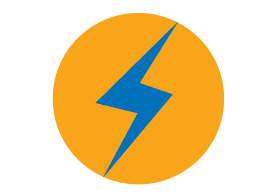 Champion: Kevin Quick
Communications Project Manager





Participant(s):Jon Linney, Peter Scott, Marc Eisenstadt, Linda Castaneda, Alexandra Okada, Fridolin Wild, Alexander Mikroyannidis
Timeline:04 Jul 2003 - 01 Jan 2018
Share:
The lightest possible video-conferencing software application
Hook-up your web cam, plug in your microphone, go to a web page ...
and the Centre for New Media's FM Technology you to make an instant meeting - any time, any place, any platform! FM technology comes from the prize-winning FlashMeeing Project. It provides a host of features packed into a small applet direct in a web page. As the applet is implemented in using Adobe's Flash, the most widely available and most compatible of browser plugins, it is incredibly lightweight, efficient, good looking, and you probably will not have to download anything extra at all for it to work!
News
---
Publications
Okada, A., Serra, A.R.C., Barros, D., Ribeiro, S. and Pinto, S. (2014) Competencias-clave para coaprender y coinvestigar en la era digital en entornos abiertos y massivos, in eds. Alexandra Okada, Open Educational Resources and Social Networks, 2nd edition, 933162227, S. Luis: EDUEMA
Okada, A. (eds.) (2014) Open Educational Resources and Social Networks, 2nd edition, ISBN 9788582270295, S. Luis: EDUEMA
Okada, A. (2011) Aprendizagem Significativa com Mapas para criancas, 1, 978-85-7769-099-2, pp. 146, Cuiaba: KCM
Lagatie, R., Wild, F., Causmaecker, P. and Scott, P. (2011) Exposing Knowledge in Speech: Monitoring Conceptual Development in Spoken Conversation, IST-Africa 2011, Gaborone, Botswana IST-Africa 2011 Conference Proceedings, eds. Cunningham & Cunningham