forge project full details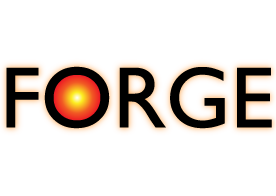 Champion: John Domingue
Professor of Computer Science







Participant(s):Alexander Mikroyannidis, Aneta Tumilowicz, Aitor Gomez-Goiri
Timeline:01 Oct 2013 - 30 Sep 2016
Share:
FORGE
Forging Online Education through FIRE
Forging Online Education through FIRE (FORGE) is a project bringing the FIRE and eLearning worlds together. FORGE will align FIRE (Future Internet Research and Experimentation) with the ongoing education revolution. This project will specify development methodologies and best practices for offering FIRE experimentation facilities to learners and to the learning community in general. FORGE relates to communications and IT, as well as to other disciplines including the physical and social sciences. It will lead to a strong connection between the learning community and existing FIRE platforms and supporting tools.
The eLearning community will benefit from the use of very high performance facilities, provided as reusable learning solutions. Educators, content providers and students will acquire access to world-class facilities and use them to create and execute scientific experiments. The FIRE eLearning tools and services developed by FORGE, as well as the associated learning materials will be made available as OERs, so that they can be reused and repurposed by the eLearning community for a variety of learning contexts. Finally, FIRE will benefit through the addition of an ever-growing set of FIRE-specific learning materials for an increasing number of FIRE-based students, leading to increased awareness and use. The openness and reusability of FIRE will be promoted to the eLearning community, thus leading to the development of new FIRE facilities and the extension of existing ones in order to address specific learning requirements.
News
---
---
---
---
---
Publications
Serrano, M., Isaris, N., Schaffers, H., Domingue, J., Boniface, M. and Korakis, T. (eds.) (2017) Building the Future Internet through FIRE, River Publishers
Mikroyannidis, A., Collins, D., Tranoris, C., Denazis, S., Pareit, D., Gerwen, J., Moerman, I., Jourjon, G., Fourmaux, O., Domingue, J. and Marquez-Barja, J. (2017) FORGE: An eLearning Framework for Remote Laboratory Experimentation on FIRE Testbed Infrastructure, in eds. Serrano, M., Isaris, N., Schaffers, H., Domingue, J., Boniface, M. & Korakis, T., Building the Future Internet through FIRE, pp. 521-559, River Publishers
Mikroyannidis, A., Gomez-Goiri, A., Smith, A. and Domingue, J. (2017) Online Experimentation and Interactive Learning Resources for Teaching Network Engineering, IEEE Global Engineering Education Conference (EDUCON), Athens, Greece, IEEE Education Society Publications
Jourjon, G., Marquez-Barja, J., Rakotoarivelo, T., Mikroyannidis, A., Lampropoulos, K., Denazis, S., Tranoris, C., Pareit, D., Domingue, J. and DaSilva, L. (2017) FORGE Toolkit: Leveraging Distributed Systems in eLearning Platforms, IEEE Transactions on Emerging Topics in Computing, 5, 1, pp. 7-19
Kravcik, M., Mikroyannidis, A., Pammer, V., Prilla, M. and Ullmann, T. (eds.) (2016) Proceedings of the 6th Workshop on Awareness and Reflection in Technology Enhanced Learning, 11th European Conference on Technology Enhanced Learning: Adaptive and Adaptable Learning (EC-TEL 2016), Lyon, France, 1736, pp. 1-65, CEUR Workshop Proceedings