shifting power project full details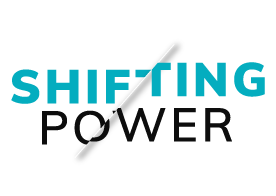 Champion: Tracie Farrell
Research Fellow



Participant(s):Venetia Brown, Retno Larasati, Miriam Fernandez
Share:
Shifting Power
How can we create a more just society with AI?
A.I. and "Justice" are brought together under a number of headings, including A.I. for Social Good (AI4SG) [Shi et al., 2020; Tomavsev et al., 2020], Ethical A.I. [Yu, 2018], Responsible A.I. [Arrieta 2020], Fair [Zou, 2018], Accountable and Transparent A.I. [Mohseni et al., 2018; Arrieta et al., 2020] (FAT A.I. or FAT M.L.), Cyberjustice [Senecal et al., 2009; Mykytyn et al., 2019], and A.I. for democracy [Puaschunder et al., 2019]. However, each of these research communities has their own conceptualisation of what justice means and how to achieve it, which is not always informed by marginalised voices [Hagerty et al., 2019; Bones et al., 2020]. In addition, these domains are located within a wider context of A.I. research that has existing problems of representation and visibility [Stanford, 2019]. Pratyusha Kalluri of the Radical AI Network has proposed that asking whether AI is good or fair is not the right question if we want to look at potential benefits and harms. We have to look at how AI "shifts power". In this project, therefore, we are seeking a new paradigm for thinking about what can and should be done with AI Technology, which cannot be reduced to cultural complexity and which takes into account the reality of world forces (such as power and wealth) that help to predict what is likely to happen
This research is funded by a UKRI Future Leaders Fellowship (round 6).
News
---
---
---
---